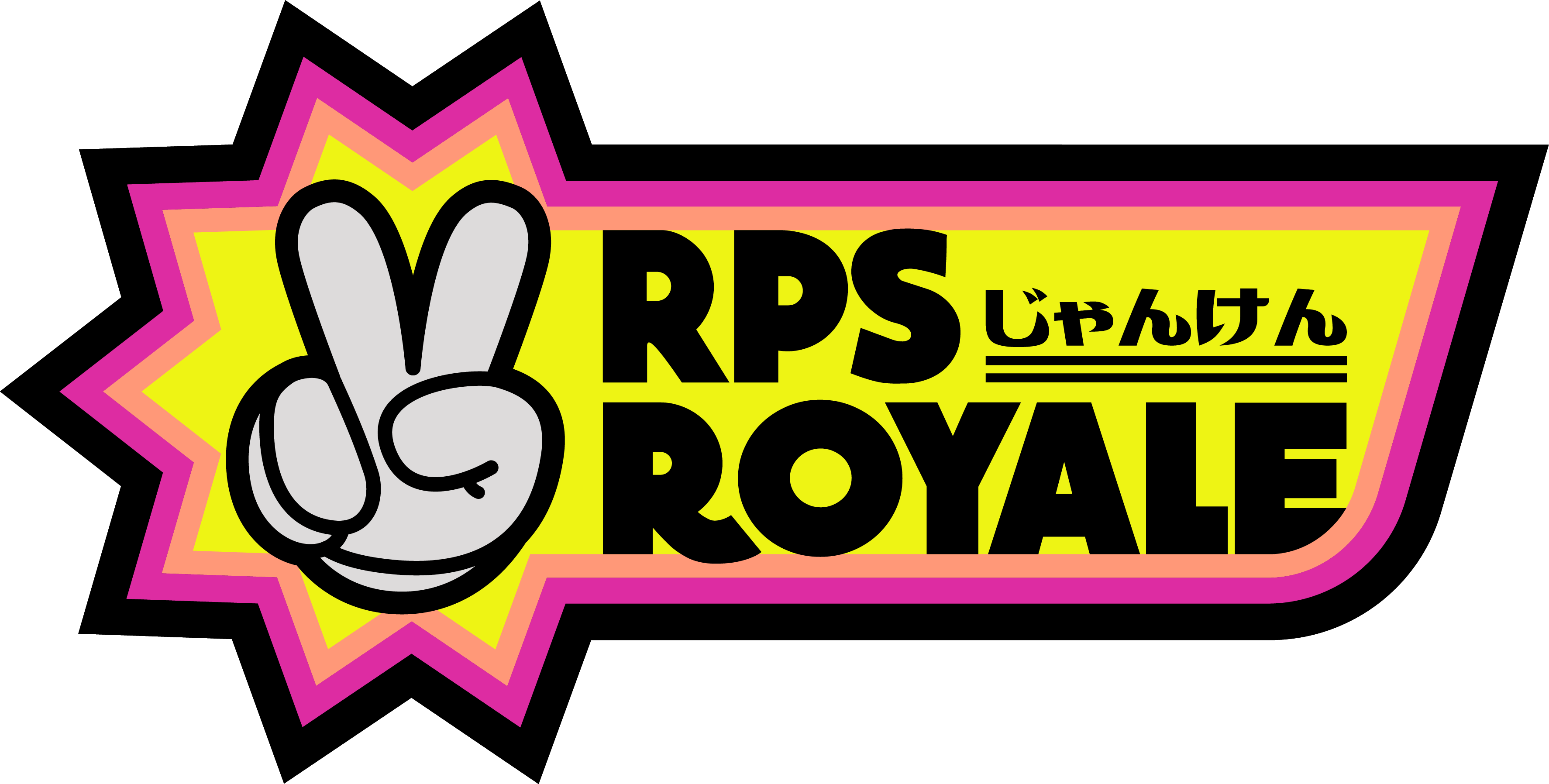 Factsheet
Developers

Music
Website

Contact
Social

Description
Everyone can play Rock Paper Scissors, but now, everyone can -uh- play … Rock Paper Scissors. Hmm. Like – everyone. At once. It's battle royale Rock Paper Scissors! Host massive RPS tournaments with your friends or streaming community. Earn Ws, unlock cosmetics, and battle your way across RPS World!
Ready to throw hands?
Gameplay
Rock Paper Scissors is a game anyone can play, RPS Royale just lets you play it with as many people as you want. Exercise your mind game muscles and join both random battles and player royales for free. Customize your look and even choose what music your opponents hear when they battle you.
For content creators and event organizers, upgrade RPS Royale to host player royales for your community. Spectate hundreds of battles in real-time with easy to use tools. Collect data on the game's meta for some reason. Engage your community, host tournaments or contests ~ whatever!
Developer
A collaborative project featuring the technical and visual stylings of both Broknecho and Schadenfreude, with music by Max "Maxo" Coburn. Teamwork makes the dreamwork BAYBEE!
Platforms
RPS Royale is playable for free pretty much anywhere you can access a web browser. The upgraded version is available for PC only.
Thanks for checking out our game ~ ❤